Dynamics software, since 1996
For more than 40 years we are a solid software partner.
And Microsoft Dynamics software for industries is our core business since 1996.
Contact us for more information or for a partnership with us!
We are your partner for good vertical Microsoft Dynamics software solutions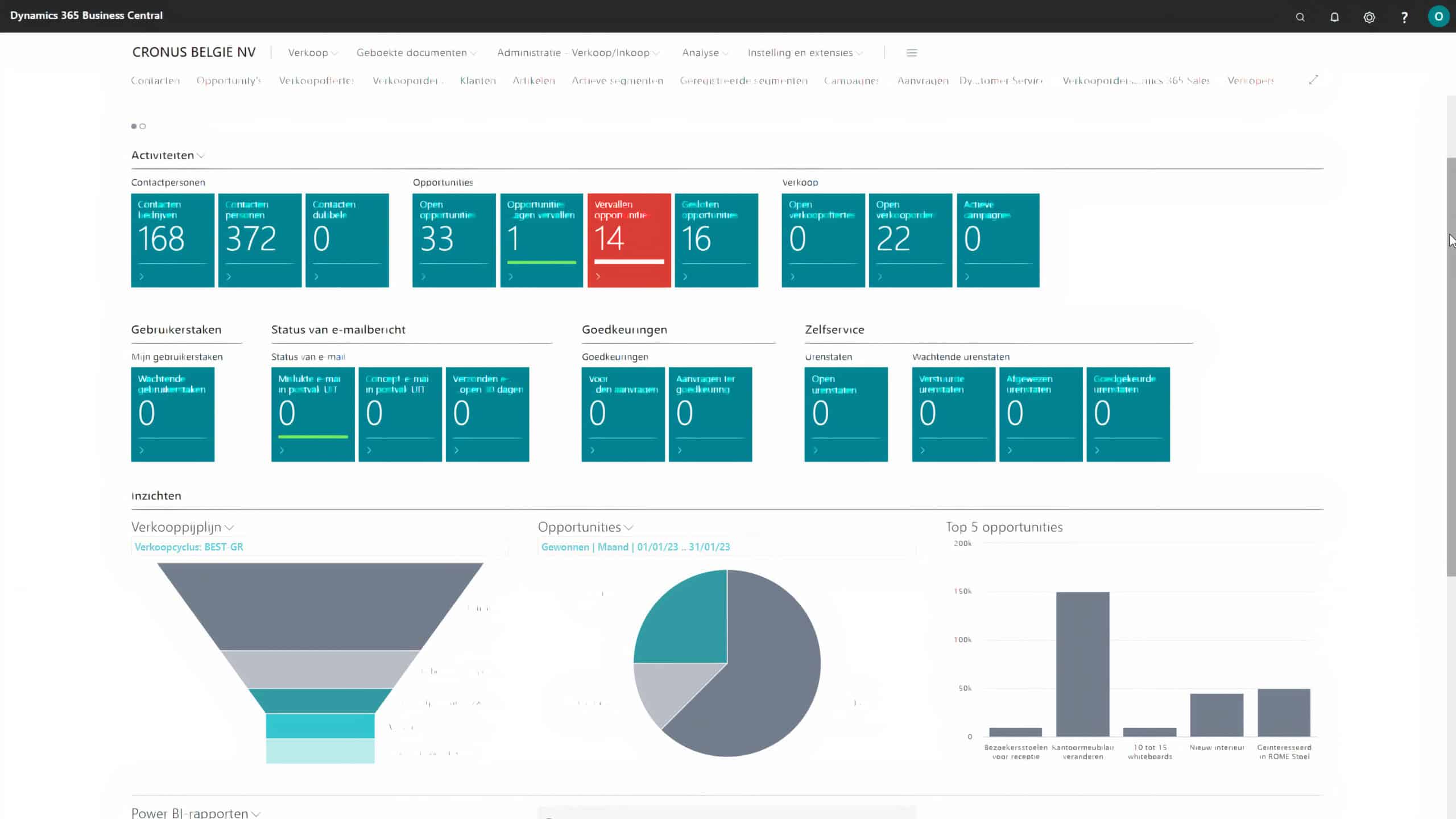 Reliable business software is a must for every company today. Because each one of them wants efficient administrative processes. And every firm needs to be able to observe situations closely and respond to them quickly. Therefore, we built future-proof Dynamics software that makes your business more efficient. And agile. Because our solution helps optimise processes and reduce costs. And what's more, you get a better grip on and control thanks to strong dashboards. So you can make the right management decisions. And serve your customers professionally.  
On top, our Dynamics vertical solutions are very recognisable software. Because they are built on Microsoft Dynamics, which looks just like other well-known programs from the Microsoft Office 365 suite. Moreover, this Microsoft foundation also makes our vertical solutions very user-friendly software. Again, because they are recognisable and familiar Microsoft applications. 
Why Microsoft Dynamics Business Central as your software platform? And why us as your partner?
Microsoft Dynamics software is an integrated system for the centralised management of all of your departments. It is an integrated package that consists of several modules, which can all be implemented at your own pace. Do you still want more functionalities? No problem!  We are flexible and we can add even more specific functionalities, apps or applications. And when it comes to implementations, we work according to ISO:9001. So that we provide clients with excellent software that is implemented and supported professionally.
On top of the Dynamics platform we have industry solutions. Each of them is an affordable, standardised solution precisely because it is ready-made software for specific branches. And it is based on the worldwide market leader Microsoft Dynamics 365 Business Central that is sold in 196 countries. Although it is a standardised solution extra customisation is still possible. Because there are rental companies out there that still want to put their own mark on things. So we can also help them differentiate. And make a competitive difference for them. Would you like to learn more about our solutions? Find out more on the icons below.

Dynamics software from Microsoft is mobile thanks to an intelligent design!
You can use our Dynamics software for branches wherever and whenever you want. Because it's not available for Windows alone. You can also download it on Apple and Android devices. And the system adjusts itself to run on PC, laptop, tablet, and smartphone. Employees can use it on numerous devices interchangeably.
Moreover, the Dynamics software will always look the same because that stimulates ease of use and productivity. Microsoft provides mobile software that employees can use at all times in the office or on the go. And since it is also a Microsoft product, you are assured of future updates and innovations.
Integration with Office and other Microsoft products is guaranteed. And yes, there are many extra apps available.
What more could you want from based on Microsoft Dynamics?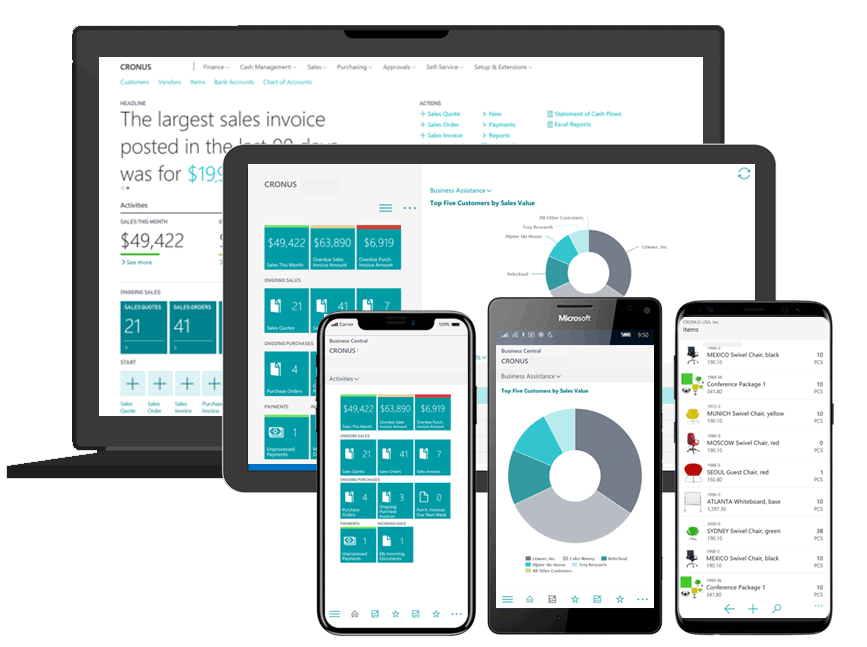 Get to know more our Microsoft Dynamics Business Central solutions for many industries: